Brian Hammersley, Contract Director at Balfour Beatty Living Places, has featured in Highways Magazine discussing Citywatch – a 24/7 CCTV monitoring service provided on behalf of Southampton City Council.
In the article, Brian explains how the 14 strong team not only monitor the roads across the City via the operation's 400 cameras but are tasked with monitoring the vital signs of the city, identifying, and alerting the authorities to incidents ranging from traffic issues and shoplifting to anti-social behaviour and knife crime.
Between January and March last year, the Citywatch team handled 14,774 calls from members of the public and identified 1,436 real-time incidents, of which 286 were proactively spotted.
However, behind these numbers are human stories too, such as the story of Archie Pope, a control room operative, who witnessed a member of public jump from Itchen Bridge in Southampton into the river below. He took immediate action and alerted the emergency services through the police airwaves radio in the Citywatch control room, resulting in the individual rescued and taken to hospital for treatment.
Brian said: "I have worked for Balfour Beatty for 20 years, always in and around the local authority highways environment. I have been in Southampton for eight years now. Citywatch has massively changed the way I see highways.
"I don't run a highways service anymore, as I see it. We can keep the roads moving and people safe, and we can drive down crime rates and support the football club and universities, you put all of that together and it is a proper partnership with a great customer, delivering a fantastic service. It is about a holistic offering to Southampton."
To read the article in full, please click here.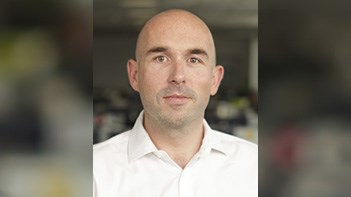 Brian Hammersley, Contract Director at Balfour Beatty Living Places