Coal Mines Act of 1911
This comprehensive 'Coal Mines Act' in the UK followed earlier legislation in 1872 and 1888 to protect mine workers and ensured all mines and tunnels had rescue stations and trained staff.


The Industrial "Safety First" Committee of 1917
The committee was established to tackle workplace safety on a national scale. This organisation would eventually become the Royal Society for the Prevention of Accidents (RoSPA).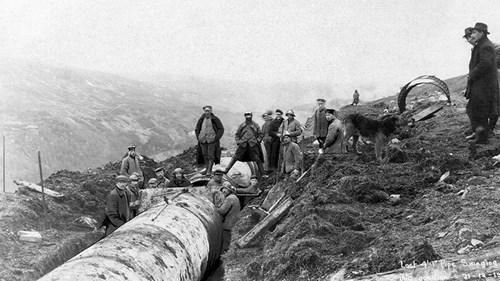 Above: In 1917 at Balfour Beatty's Loch Leven project in Scotland, the final pipe is swung into place to create the 8km aqueduct between Loch Eilde Mor and Blackwater Reservoir. Operatives wore heavy, dark clothing and non-protective hats primarily for warmth.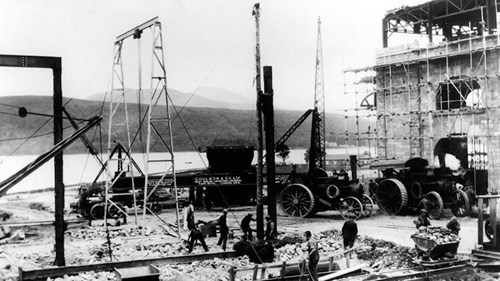 Above: The introduction of steam powered machines enabled heavy lifting at Rannoch power station c.1918.