It's been a little while since we've updated on our journey towards the zero carbon construction site of the future on our Victorian Palm House project at the Royal Botanic Gardens Edinburgh – a scheme which is part-funded by the National Lottery Heritage Fund.
As we completed advanced works earlier this year, and works paused onsite, we're now ready to sink our teeth into the next phase.
If you cast your mind back, you'll remember that during advanced works, we considered and trialled a number of initiatives to attempt to reduce our carbon emissions, with the aim in creating a best practice blueprint that we can strengthen and add to with everything we learn.
As work starts to ramp up again on site, we'll be building on the things that have already proven to work including our state-of-the-art EcoNet technology which autonomously manages power demand works by controlling and reducing the energy output from key appliances in site cabins – as well as revisiting those that didn't.
We'll be further refining these approaches aligned to five core principles: cross-functional collaboration, design for deconstruction, thinking outside the box, collaborating with supply chain and electricity capacity. Now let me give you a little more detail into each of these principles and why we think they will be so instrumental in reducing our emissions on site.
As with everything we do, collaboration is key; particularly during the design stage to ensure that sustainable options and methods are accurately costed. Our efforts are focused on reusing the glass that will be removed from the iconic Victorian Palm House at the Royal Botanic Garden Edinburgh – working alongside our supply chain, glass specialists, research facilities and concrete producers, to truly demonstrate local scale circular economy.
We're also now making sure that we're 'designing for deconstruction'. In a nutshell, we want to make sure that we're considering each material we're using on site, right from the design stage, to maximise the amount that can be re-used. By doing this, we will be able to replace parts of a building that have a shorter lifespan than that of the building, such as heat pumps and boiler systems, so that when our customers need to replace these parts, it can be done effectively and efficiently.
But our work doesn't stop there. We must continue to think outside the box too and who best to help us do that than our team of experts. We are continuing to focus on upskilling our people to make sure they understand our mission and what their role is in helping us reach net zero. At the end of the day, it is our employees, alongside our supply chain partners, who will be instrumental in driving forward new, sustainable innovations rather than just the tried-and-tested solutions.
We know that the wider supply-chain environment is increasingly volatile which is having a big impact on cost. Particular shortages remain in the provision of zero-emission plant, which still in most cases has a higher upfront cost than traditional supply methods. We are bringing our purchasing power to bear to secure the latest kit as soon as it is commercially viable - which will, in turn, lower the price for the rest of industry. We're also investing time in trialling new ways of mapping our supply chain to better identify resilience and climate change risks, with the support of Insight Futures and Zero Waste Scotland. We've also developed a three-stage pathway to help move those of our supply chain partners who need support with decarbonisation up to the top level, where we have regular sessions to work collaboratively at an early stage to overcome the barriers to delivering some of the net zero solutions onsite.
Finally, as with any new approach, there are always challenges. At the Royal Botanic Garden Edinburgh, we have a finite electrical connection available, and it isn't big enough to support the large energy requirements associated with some of the plant and equipment we need to deliver this project. We're considering a number of options to tackle this challenge at the moment, ranging from micro-wind power right through to hydrogen or hybrid generations and we'll update you with our learnings and progress in our next diary entry.
Fear not, you'll be hearing a lot more from us over the coming months!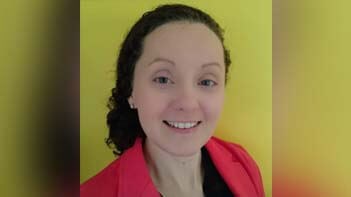 Angela Pllu, Environment & Sustainability Manager