It's no secret that young people had been disproportionately affected by COVID-19. Restrictions caused major disruption to their education, and previous Government advice to work from home significantly reduced opportunities for in-person work experience and extra-curricular activities, activities vital for their continued growth and learning.  
Despite these stark restrictions to education and training, Balfour Beatty made a conscious effort to continue investing in our future talent, recently completing a series of Virtual Work Experience programmes.
We created a bespoke, brand-new online learning platform to do just this. The programme aimed to provide virtual work experience placements to enable young people to go beyond theoretical learning and to discover new roles and careers within construction and infrastructure; all from the safety of their own home.
Turning a traditional in-person training programme on its head, we successfully delivered weekly live-streamed webinars and provided research projects for participants to complete, whilst they confidently explored the various roles and career paths young people can take in the industry.
At the end of their work experience placements pupils were tasked with preparing a final presentation about their experience and asked to explain what they'd learned.
One student at Elgin High School said: "After completing this module and seeing what there is on offer, I would love to have a future with Balfour Beatty when I have finished school."

Balfour Beatty is well known for its commitment to young people and the skills agenda. For years we've been leading the charge with Leo Quinn, our Group Chief Executive and Founder of The 5% Club – a dynamic movement of employers committed to earn and learn opportunities – tirelessly advocating for more companies to invest in and train the younger generation.
We made a pledge during the height of the pandemic to further support young people by increasing the number of apprentices, graduates and trainees recruited across the business by 30%. This activity was key in Balfour Beatty exceeding 6% of employees in Earn and Learn positions, up from 5.4% in 2019, and testament to our ongoing commitment in this space.
Our new Virtual Work Experience platform elevates that commitment one step further.  Our model has now been implemented more widely across our business, allowing schools and colleges across the UK – and even the around the globe - to get involved.
Partnership Officer at St Machar Academy in Aberdeen said: "We've had amazing feedback from the kids on the work experience! They worked harder at this than I have seen them work at school previously and it definitely increased school engagement. We have seen some really positive results in their behaviour, engagement and confidence"

Our approach also supports our newly launched sustainability strategy, Building New Futures, in which we aim to positively impact more than one million people by 2040 through increased employment and training opportunities, as well as through improving social mobility.
The benefits derived from virtual work experience are clear, allowing students and graduates to boost their employability - no matter their location. And this week, as part of Industrial Cadet Week we've celebrated the success of those who have completed our virtual work experience programme, with over 100 pupils achieving a Silver Engineering Development Trust Industrial Cadet certificate as a result.
Balfour Beatty is proud to be leading the way in this new training movement, which we're confident will help support the next generation of industry experts, as we build our workforce of tomorrow.
To find out more and to view information on future programmes, why not click here: https://balfourbeatty.thinkific.com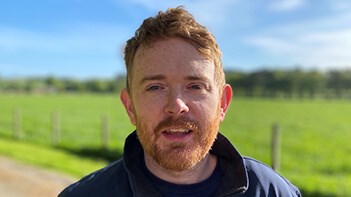 John Cairns, Balfour Beatty Social Impact Advisor,