Peter Mumford, Managing Director of Balfour Beatty's UK Construction Regional Civils business, has featured in New Civil Engineer exploring how the company is spearheading a new way of delivering coastal protection works.
In the article, Peter emphasises the importance of adapting with agility and rethinking traditional approaches to combat the threats posed by extreme weather conditions.
As a result, Balfour Beatty has introduced its innovative climate resilience offering which leverages the company's civil engineering expertise and experience in working with nature to safeguard coastal communities whilst also enhancing biodiversity, supporting local economies, and providing employment opportunities.
Peter explains that at the core of this climate resilience offering is collaboration. By partnering closely with local authorities, Balfour Beatty can prepare for emergencies effectively and implement measures that protect homes and businesses from flooding and erosion.
Commenting on the critical importance of collaboration, Peter said: "Collaboration with our long-standing customers allows us to be on the front foot and act quickly to put in place measures that will protect hundreds – if not thousands – of homes and businesses across the length and breadth of the UK from the risk of flooding and coastal erosion."
To read the article in full, click here.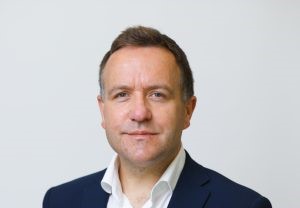 Peter Mumford, Managing Director of Balfour Beatty's UK Construction Regional Civils business