Waste seems inevitable in the construction industry – can generating zero waste really be achieved?
The key to generating zero waste is collaboration and partnerships. Our 2040 ambition is achievable because we're committed to bringing our customers and supply chain partners on the journey with us. If the industry as a whole can start to consider waste generation then I really believe we can make an impactful change and, by 2040 see Balfour Beatty generate zero waste.
If we all take a step back and consider waste generation from design through to construction, and then further still into the operation and decommissioning stages, we can apply a very simple – but very effective – waste management hierarchy to help us mitigate waste generation.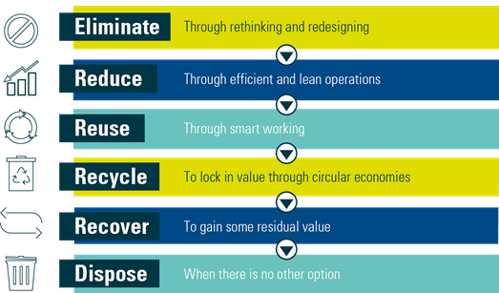 What this means, is that every stakeholder involved in a project can ensure that they are contributing to reducing the tonnes of waste generated per £1 million of revenue – which is our measurement in achieving zero waste generated.
Of course, we recognise this is a big ambition, which is why we've set ourselves a target to achieve a 40% reduction by 2030, and we'll be reporting annually on our progress to make sure that we're on track. We have to make the journey manageable!

For me, what's exciting about the construction and infrastructure industry right now when I look at the future of sustainability is that we're in the midst of a transformation, both in the modernising of construction methods as well as a digital revolution.
When Balfour Beatty first started talking seriously about sustainability years ago, tools such as virtual and augmented reality, scanning technologies and modularisation were either ideas or still at concept stage of development. Today, these digital tools are seamlessly integrated into the way we work and the way that we deliver projects and a growing number of construction steps are becoming standardised and undertaken offsite.
From a sustainability point of view, particularly when looking at how we generate zero waste, there's a huge opportunity in reducing waste at the end of life by designing for decommissioning and disassembly. With smart design and material selection and management, we can ensure that a high percentage of materials can be disassembled within projects which can be much more easily returned to the resource cycle at the end of their life. It's incredible to think that before a building is even operational, we could make sure that in decades time, we're able to mitigate our environmental impacts when the asset comes to the end of its lifecycle. 
How far is Balfour Beatty on its journey to generating zero waste?
Sustainability has been at the heart of Balfour Beatty's operations since we launched our first sustainability strategy in 2009 and even earlier in Gammon. From this, we've already made huge strides over the years in finding new ways to apply the waste management hierarchy. For example, 97.5% of the UK waste avoided going to landfill in 2019. That's pretty close to zero waste already!
If I look even more recently, COVID-19 has had an obvious impact across the globe. But at Gammon, the pandemic provided a unique opportunity to apply sustainable construction methods. Recently we worked on phase two of the HK$418 million Penny's Bay quarantine facility project in Hong Kong. Despite the strain that a global pandemic presents, we saw the construction of this facility as a chance to truly demonstrate how modularisation can drive sustainable benefits.
With this mindset, we were able to complete 95% of all works using Modular Integrated Construction methods when designing and fabricating the 700 temporary quarantine units. We did this in just 87 days!
Not only did this approach save a significant portion of time in the delivery of such a critical project, but we also delivered impressive sustainability benefits too: we realised a 68% reduction in waste sent to landfill, a 38% reduction in carbon intensity and 76% reduction in water intensity, when compared to traditional construction methods.
These figures, for me, really drive home why standardised, offsite construction methods are the right direction for us if we want to achieve dramatic waste reductions as well as meet other sustainability targets. 
As well as eliminating waste from our sites and going beyond net zero carbon emissions, we are also focusing our efforts on the people – we want to positively impact the lives of over one million people by 2040, improving wellbeing and prosperity of both individuals and communities. Hans Hansen, Project Executive and Community Engagement Specialist in the US, touches on how we're going to do this.
Emma Harvey, Group Sustainability Manager for Gammon, Balfour Beatty's 50:50 joint venture in Hong Kong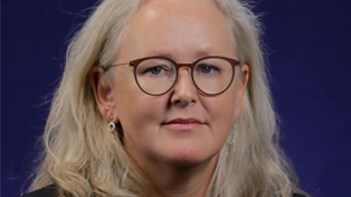 Emma Harvey, Group Sustainability Manager for Gammon, Balfour Beatty's 50:50 joint venture in Hong Kong