Balfour Beatty's AutoBIM Carbon Calculator has featured in Construction Manager this week, as one of the three high-profile tools launched to combat embodied carbon in the construction industry.
The article explores carbon reduction targets and highlights efforts made within the industry to help achieve these aims with the introduction of specific measurement tools.
Currently in the beta testing phase, Balfour Beatty's innovative platform helps build on these efforts and will support teams during the design phase of a project to compare products and materials, provide alternative solutions and ultimately help those involved make informed, low carbon decisions.
Having launched its new sustainability strategy 'Building New Futures' last year, the AutoBIM Carbon Calculator marks another step forward in Balfour Beatty's journey to going beyond net-zero carbon emissions by 2040
To learn more about how Balfour Beatty are leveraging digital tools to drive efficiencies and reduce carbon, read the full article here.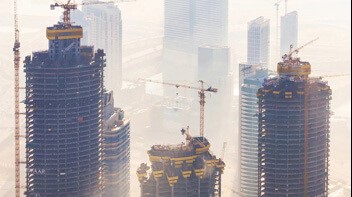 Balfour Beatty's AutoBIM Carbon Calculator