Last year, Balfour Beatty announced that it had successfully constructed the world's inaugural T-pylon on behalf of National Grid, representing the first new electricity pylon design in Great Britain for almost 100 years.
In the article, Liam explains that the T-pylon design is the result of a 2011 international competition organised by the Royal Institute of British Architects and Government, with the aim of reducing the impact of electricity pylons on the local environment and surroundings.
Standing at 35 metres in height, the revolutionary new design forms a "T" shape and is approximately one-third shorter than the traditional lattice pylon design. As a result of its reduced size the T-pylon has a smaller land footprint and a reduced impact on the local environment.
While traditional lattice pylons are typically erected in dozens of individual lifts, T-pylons are designed to be assembled in up to four sections, halving the usual construction time from around ten days to five.
Upon completion the newly designed pylons will connect six million homes and businesses in the surrounding area with low-carbon electricity generated at Hinkley Point C, the UK's first nuclear power station in a generation.
To learn more about the T-pylons and how they will radically transform the landscape of Somerset, read the article here.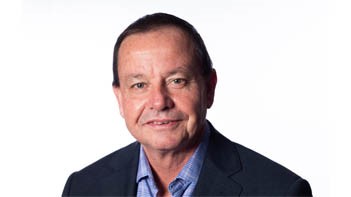 Liam Cave, Operations Director