As a member of The 5% Club, we have long been leading the charge in attracting, training and retaining the next generation of talent; investing in and adapting our apprenticeship programmes to further enhance our offering. We want to provide our future leaders with the best possible start to their careers.
Across the UK, we now have 6.1% of our workforce in 'earn and learn positions', exceeding our charter promise to the Club and have publicly declared our intention to increase the number of apprentices, graduates and trainees by c. 60%, compared to last years' intake. But despite the significant progress we have made over the last few years, we must not rest on our laurels. We must continue to ensure that our training is as accessible as possible.
As part of our push to encourage new entrants to the industry, we have recently taken the opportunity to update and grow our virtual work experience capability and have successfully carried out a series of online programmes across Scotland – providing regular live-streamed webinars and research projects for our participants to complete.
Our new, bespoke online learning platform enables young people to go beyond theoretical learning and discover new roles and careers within our industry, including Health and Safety, Sustainability and IT.
Whilst the work we have done to upgrade our virtual capabilities has set us in good stead going forward, it has also allowed us to connect with young people across Scotland living in rural settings as well as those who may have previously found access to education challenging.
By working alongside organisations such as Equate Scotland, Skills Development Scotland and Enable, we are continually seeking to engage with underrepresented groups and ensure that our opportunities are available to all.
For example, through our partnership with Equate Scotland – who aim to make a positive difference for women working in, entering or studying science, technology, engineering, and maths - we have mentored many upcoming female engineers and have worked closely with young women in primary and secondary schools to inspire those to consider a career in the construction and infrastructure industry.
We've also been working with Skills Development Scotland to deliver apprenticeship events. Through their Equalities partnership, we've reached numerous BAME groups to arm them with the tools and information they require to help them get their foot on the career ladder. We're also hosting our first work placement with Enable Works, to support young people with learning disabilities.
We're really pleased with the progress we're making at Balfour Beatty, but we recognise that more can always be done. That's why throughout Scottish Apprenticeship Week, we'll be running numerous Virtual Work Experience programmes, and we've even extended access to schools and colleges across the UK to further promote the plethora of exciting opportunities that lie within our industry.
We know that our industry provides exciting, life-long careers and with some of the most exciting infrastructure schemes the UK has ever seen on the horizon, I can't think of a better time to join.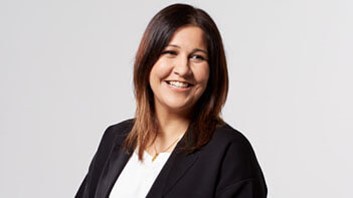 Naila Akram, Head of Social Impact