I remember the first day I joined Balfour Beatty back in 2020 - the excited nerves as I arrived following months of research into the benefits of completing an apprenticeship and the wide range of opportunities available across multiple sectors. I had decided that the construction and infrastructure industry provided the greatest array of experience, and with Balfour Beatty the industry leader, I was thrilled to have secured my Apprenticeship with them, to become an Apprentice Social Impact Advisor.
Fast forward two years, I've honed my skills and experience, becoming more confident in my abilities with every day that passes. It's been a rollercoaster ride – a ride I don't want to get off!
The support I've received since joining as an apprentice is truly unrivalled and something I could not be more grateful for.
The opportunities here at Balfour Beatty go far beyond my role as an Apprentice Social Impact Advisor. I've found myself exploring avenues that I never imagined would exist, whether it be through the company's award-winning online training platform, or by learning the ropes from other likeminded future leaders.
And the cherry on top of the cake? I have been able to reap the rewards of the apprenticeship programme and realise my full potential – all while being paid, meaning I have complete freedom in my life outside of work too – something I know is desirable for many young people.
I now want to share my learned experience with others, so today, as we mark the start of National Apprenticeship Week, I'm sitting down with Ryan Mayor, Balfour Beatty's Emerging Talent Development Manager, to talk about the exciting path our apprenticeship programme can lead you down, and the life-changing career opportunities that await.
What does National Apprenticeship Week mean to you, Ryan?
For me, National Apprenticeship Week provides a platform to celebrate apprenticeships in all forms, raising awareness of the wide range of benefits and showcasing the monumental amount of knowledge, skills and experience you can gain.
Apprenticeships are sometimes seen as the deviated route into work, and it is important that we let people know that isn't the case. Using National Apprenticeship Week as a soap box, we want to change those incredibly outdated perceptions and help young people see the endless possibilities, whether you're interested in being on site or based in an office.
At Balfour Beatty for example, we have nearly 100 live apprenticeship vacancies at the moment across a wide range of disciplines; right through from Digital Engineering and Quantity Surveying to Business Support and Procurement.
The reality of being in the construction and infrastructure industry is that there is so much on offer.
Balfour Beatty gave me my start as an apprentice, but from your perspective, what role does the company have in helping apprentices, graduates and trainees?
At Balfour Beatty, we want to attract the next generation of talent - we want to inspire and educate people to consider the construction and infrastructure industry as an attractive long term career choice.
In 2022, we're aiming to hire even more apprentices, providing them with an unrivalled opportunity to work for a market leading construction and infrastructure company and get involved in some of the most interesting projects the UK has seen in decades.
Beyond the commitments we make as a business however, we're also a member of The 5% Club, a movement of employers committed to providing 'earn & learn' positions founded by our Group Chief Executive, Leo Quinn. We joined the Club back in 2013 and since then have been working towards reaching the target of having 5% of our workforce in apprenticeship, graduate or trainee positions.
We're really pleased with the progress we're making and now have 6% of our workforce in these roles, exceeding the charter promise we've made. But we're not looking to put the breaks on now, and will continue to push forward in attracting, training and retaining the next generation of talent.

That's great, thanks Ryan. So once an apprentice joins Balfour Beatty, what can they expect?

All of our apprentices are fully supported through their qualification by a trained professional, but they also benefit from broader development. We aim to enrich their studies by providing additional development opportunities.  This can include completing the Duke of Edinburgh Gold Award, a recognised mark of achievement, respected by employers which aims to improve the personal development and employability of young people.
We also partner with the Brathay Trust on the Brathay Challenge, which is designed to develop life-long career skills including leadership, teamwork, communications, presentation skills, project management and logistical planning as well as promoting vital messaging on the importance of apprenticeships and the opportunities available.
There are also other professional development qualifications that we encourage such as the Higher National Certificate in Civil Engineering, or numerous e-learning modules that supplement the academic experience – these include health and safety and diversity and inclusion awareness training.
Our apprenticeships last from two years to six and can, depending on the route you want to take, lead to a degree or straight into work – the choice is yours. We have apprenticeships all around the UK in all kinds of professional fields. As I mentioned earlier, these range dramatically from on-site positions such as Civil Engineering to roles in our Human Resources, Finance or Procurement teams. It doesn't matter where you're based – it's likely that if you're interested in the construction and infrastructure industry, we'll have an opportunity for you.
In addition, we have such a vast community of apprentices at Balfour Beatty - with 687 apprentices, graduates and trainees across the UK currently employed, our young people also have the ability to network together and learn first-hand through others lived experiences. For example, a big part of our development programme is providing one to one mentorship whereby a senior apprentice will be paired with a junior team member to provide real-time support from someone who has already been through the process.
What more needs to be done to support apprentices?
Balfour Beatty has long been leading the charge in terms of recruiting apprentices. In fact, we've been doing it for over 40 years. But with youth unemployment on the rise following the COVID-19 pandemic, more must and should be done.
The main way that we can educate young people to consider an apprenticeship as an exciting and viable route to employment, is through early engagement. We absolutely must continue to work with school leavers, so they know of all the options available to them.
We do this proactively at Balfour Beatty, working alongside suppliers such as 'Learn Live' to take the construction site to the classroom and engage with thousands of students – virtually - across the UK.
These sessions are aimed at opening up construction and infrastructure to technology-savvy students from different backgrounds and cultures. They're encouraged to ask questions about the options available to them and see for themselves the type of projects they could get involved in. 
We want to encourage other companies to do the same and act fast. We want to see other businesses taking their responsibility as seriously as we are and take on apprentices to provide long term career opportunities.
At the end of the day, it's in everyone's best interests. It is those that we nurture from a young age that will become our future leaders.
What advice would you give to anyone thinking about doing an apprenticeship?
I would advise anyone thinking about taking that next step to research, research, research.
There are so many opportunities, and so many roles to consider so explore your options and don't be afraid to ask for more information.
If you do think that an apprenticeship is the route for you, then go for it. You will be given a significant platform and a step up onto the career ladder. You will have the opportunity to complete a variety of qualifications, you will learn on the job and gain first-hand experience, and you will start earning a wage from a younger age. 
Once you do your research you will discover that there is so much to gain - there's a whole world out there, ready for the taking.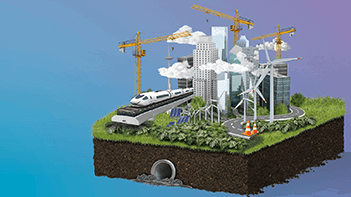 Konstantina Fragkou, Apprentice Social Impact Advisor, speaks with Ryan Mayor, our Emerging Talent Manager