Balfour Beatty's key objective when it comes to fuel is to phase out diesel and other fossil fuels as quickly as possible, in line with its ambition to go Beyond Net Zero Carbon by 2050 as set out in its sustainability strategy, Building New Futures.  
As also set out in the strategy, the company is determined to act responsibly and to always consider the full implications of its actions including making sure that it is not solving one environmental challenge and creating another.
In the article, Jo explains that while Balfour Beatty has considered the use of these fuels, there are serious issues that need to be ironed out before it commits to adopting HVO, particularly in terms of full traceability and carbon footprint claims, with insufficient information currently provided about the sources, transportation and production methods.
Speaking to The Construction Index, Jo said: "We're very good at jumping on solutions and thinking they're the answer to our problems, aren't we? We look for easy wins, and HVO looked like that. But any one-hit wonder solution needs to be examined carefully; you always have to do your due diligence."
Earlier this year, Balfour Beatty published its position paper on the use of HVO and GTL fuels, setting out that as supplies of HVO from sustainable sources is currently limited, there is a strong likelihood that a sharp increase in demand could drive an increase in palm oil derived HVO or palm oil used as livestock feed alternative, contributing to further global deforestation.
Balfour Beatty takes its environmental responsibilities seriously, and given its size and purchasing power, recognises its unique position to drive truly sustainable outcomes in the construction sector.
The company remains committed to reducing its carbon footprint as quickly as possible by other means and innovations, with the intention of fast-tracking better solutions as they emerge including the use of Balfour Beatty's EcoNet Technology and by training operators on the efficient use of the machinery through Balfour Beatty Flannery's 'Operator Skills Hub'.
Read the article in full here.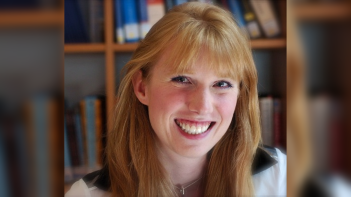 Jo Gilroy, Balfour Beatty's Group Sustainability Director