Balfour Beatty VINCI today announces the appointment of Peter Anderson as Managing Director for its High Speed 2 Joint Venture.
In December last year, Balfour Beatty VINCI, a long established joint venture between two global infrastructure leaders recognised for their portfolio of large scale projects, was shortlisted as one of the enabling works contractors in the running to win a share of High Speed 2's £900m preparatory works.  
Peter Anderson, Balfour Beatty VINCI Managing Director, High Speed 2, said: "I am delighted to lead Balfour Beatty VINCI's High Speed 2 Joint Venture with an immediate focus on our bid for the preparatory works. This iconic rail infrastructure project will create significant opportunities for the UK construction industry helping to boost and re-balance the economy including creating thousands of jobs, apprenticeships and opportunities for supply chain partners.HS2 will also free up capacity on the existing network as well as dramatically improving journeys between London, the West Midlands and further north." 
Peter is an experienced chartered civil engineer having joined Balfour Beatty in 1990 as a graduate. He has held a number of senior positions within the company including three years as Project Director for the Folkestone section of the high speed Channel Tunnel Rail Link (since rebranded High Speed 1), seven years leading rail businesses delivering significant projects in both the UK and overseas and most recently securing a pipeline of new major projects for Balfour Beatty's Highways portfolio.
The three packages of enabling works will cover a range of activities such as utility diversions, ecology surveys, archaeology, establishing site compounds, site clearance, demolition, ground remediation, water course activities, highways realignments, monitoring and instrumentation, structural reinforcements and drainage.  
Balfour Beatty VINCI will be invited to tender for the enabling works in the spring, along with the other shortlisted companies. The successful contractors are due to be announced later this year with the enabling work expected to commence in 2017 ahead of the start of major civil engineering works on the first stage of the project between London and the West Midlands.
ENDS
Media enquiries to:
Am Golhar
Balfour Beatty VINCI
t:   +44 (0)207 216 6897
m:+44 (0)7583 069445              
e:  am.golhar@balfourbeatty.com
www.balfourbeattyvinci.com
Notes to editors:
Balfour Beatty (www.balfourbeatty.com) is a leading international infrastructure group. With 36,000 employees, we provide innovative and efficient infrastructure that underpins our daily lives, supports communities and enables economic growth. We finance, develop, build and maintain complex infrastructure such as transportation, power and utility systems, social and commercial buildings.
Our main geographies are the UK, US, Middle East and South East Asia. Over the last 100 years we have created iconic buildings and infrastructure all over the world including the London Olympics' Aquatic Centre, Hong Kong's first Zero Carbon building, the world's biggest shopping mall in Dubai, the National Museum of the Marine Corps in the US and the Channel Tunnel Rail Link.

VINCI is a global player in concessions and construction, employing more than 185,000 people in some 100 countries. We design, finance, build and operate infrastructure and facilities that help improve daily life and mobility for all. Because we believe in all-round performance, above and beyond economic and financial results, we are committed to operating in an environmentally and socially responsible manner. And because our projects are in the public interest, we consider that reaching out to all our stakeholders and engaging in dialogue with them is essential in the conduct of our business activities.  www.vinci.com   
Balfour Beatty VINCI represents a powerhouse for critical infrastructure across Rail, transport and other iconic projects in the UK and beyond. Balfour Beatty VINCI's involvement in groundbreaking Design Build Finance and Operation (DBFO) projects offers a unique end-to-end asset knowledge that is crucial in developing the best solutions to the infrastructure needs of the UK.

Balfour Beatty and VINCI started working together over 30 years ago when both were members of the TransManche Link consortium which delivered the Channel Tunnel.
Balfour Beatty VINCI has successfully bid and delivered a number of key projects on Crossrail and have recently been awarded a Smart Motorways Programme, starting with an 18km stretch of the M5.
As leading infrastructure groups, both Balfour Beatty and VINCI Construction offer opportunities for trainees, apprentices, placement students and graduates as well as sponsored degree opportunities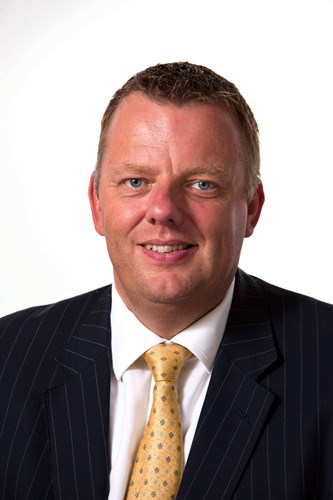 Image of Peter Anderson, Balfour Beatty VINCI Managing Director, High Speed