Balfour Beatty, the international infrastructure group, marked another milestone in the successful delivery of the new Abbey Wood Crossrail station in South East London this week, with the completion of the new Kent-bound platform.
Following the completion of work to construct the tracks and platforms used by Southeastern services, to make space for the new Elizabeth line, Balfour Beatty will now focus on construction of the tracks and platforms that will be used for Elizabeth line services from the end of 2018.
ENDS
Media enquiries to:
Gill Stephens
Balfour Beatty
e:  Gill.stephens@balfourbeatty.com
For all non-media related enquiries please contact +44 (0)20 7216 6800 or info@balfourbeatty.com
Notes to editors:
Balfour Beatty (www.balfourbeatty.com) is a leading international infrastructure group. With 34,000 employees, we provide innovative and efficient infrastructure that underpins our daily lives, supports communities and enables economic growth. We finance, develop, build and maintain complex infrastructure such as transportation, power and utility systems, social and commercial buildings.

Our main geographies are the UK, US, Middle East and South East Asia. Over the last 100 years we have created iconic buildings and infrastructure all over the world including the London Olympics' Aquatic Centre, Hong Kong's first Zero Carbon building, the world's biggest shopping mall in Dubai, the National Museum of the Marine Corps in the US and the Channel Tunnel Rail Link.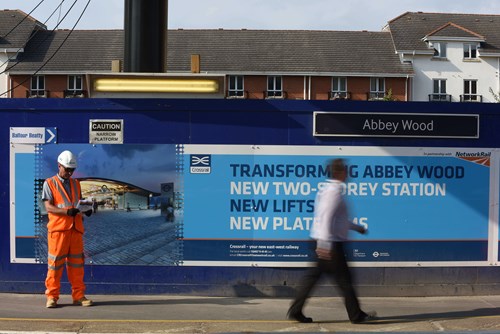 Photo: Balfour Beatty opens new Kent-bound platform at Abbey Wood station