Balfour Beatty Mott MacDonald, a 70:30 joint venture between two of Britain's most established construction and consultancy companies, has secured a £115 million Asset Support Contract extension from Highways England to continue its service delivery for Area 10 covering Merseyside, Cheshire, Lancashire and Greater Manchester.

The 17-month contract extension will run from November 2017 to March 2019. This will recognise five years' continuous improvement of Balfour Beatty Mott MacDonald's asset management, renewals and network enhancement scheme delivery, and highways maintenance throughout the Northwest of England.

The current Asset Support Contract delivers a full range of service delivery and maintenance activities, including 24/7 incident response, to ensure the safe operation of the 570km Highways England Strategic Road Network within Area 10.

Phil Clifton, Executive General Manager of Balfour Beatty's Major Projects Highways business, said: "We have an in-depth knowledge of Highways England's Strategic Road Network with a proven ability to manage Area 10 effectively. Since the contract commenced in 2012, we are delighted to have successfully delivered over 500 Highways England renewal and improvement schemes, offering a positive customer experience and improved journeys for road users."

Richard Chinn, Mott MacDonald's highways director said, "We are extremely pleased to have secured this contract extension which is a reflection of the commitment shown by the Balfour Beatty Mott MacDonald team, building strong working relationships with Highways England colleagues to ensure customers who use the Strategic Road Network in the North West of England receive a service that we are all proud to be associated with."

Alan Shepherd, Highways England's North West director, said, "The North West has some of the busiest roads in the country so it is vital drivers experience safe, smooth and reliable journeys. I look forward to continuing to work with Balfour Beatty Mott MacDonald over the next year and a half as our main contractor for maintenance and improvement schemes in Cheshire, Greater Manchester, Merseyside and part of Lancashire."

The contract extension will enable Balfour Beatty Mott MacDonald to employ a further four  apprentices within the project's Maintenance and Response teams, joining the seven current Balfour Beatty apprentices, three graduates and four Mott MacDonald graduates already employed across the contract.
ENDS
Media enquiries to:
Cassie Farrar
Balfour Beatty 
t: +44 (0) 207 963 2150
e: cassie.farrar@balfourbeatty.com
For all non-media related enquiries please contact +44 (0)20 7216 6800 or info@balfourbeatty.com


Notes to editors:
Balfour Beatty (www.balfourbeatty.com) is a leading international infrastructure group. With 30,000 employees, we provide innovative and efficient infrastructure that underpins our daily lives, supports communities and enables economic growth. We finance, develop, build and maintain complex infrastructure such as transportation, power and utility systems, social and commercial buildings.
Our main geographies are the UK, US and Far East. Over the last 100 years we have created iconic buildings and infrastructure all over the world including the London Olympics' Aquatic Centre, Hong Kong's first Zero Carbon building, the National Museum of the Marine Corps in the US and the Channel Tunnel Rail Link.
Mott MacDonald is a US$2bn engineering, management and development consultancy. Our expertise by sector includes buildings, communications, defence, education, environment, health, industry, mining, oil and gas, power, transport, urban development, water, wastewater and more. Our skills encompass planning, studies and design, project finance, technical advisory services, project and programme management, management consultancy and beyond. For every project, we create the blend of talent needed to create the right result – appropriate; cost, carbon and resource-efficient; safe, easy and swift to deliver and operate; reliable and resilient; delivering great outcomes.
Balfour Beatty Mott MacDonald is a 70:30 joint venture between two of Britain's most established construction and consultancy companies. Balfour Beatty Mott MacDonald combines Balfour Beatty's world-leading expertise in civil engineering and infrastructure services with Mott MacDonald's wide capabilities in consultancy and design services.
On behalf of the UK's Highways Agency, the joint venture operates, maintains and improves 2220 structures and 500kms of the Area 10 motorway network around Greater Manchester, Cheshire, Merseyside and the southern parts of Lancashire. The joint venture held a similar contract for the network known as Area 4, which included motorways and key trunk roads in Kent, Sussex and small parts of Surrey and Hampshire.
In addition to working in a joint venture partnership, Mott MacDonald forms part of Balfour Beatty's UK Strategic Design Consultant Partnership. This mutually beneficial partnership will foster a new level of openness, collaboration and innovation never before seen within the construction industry.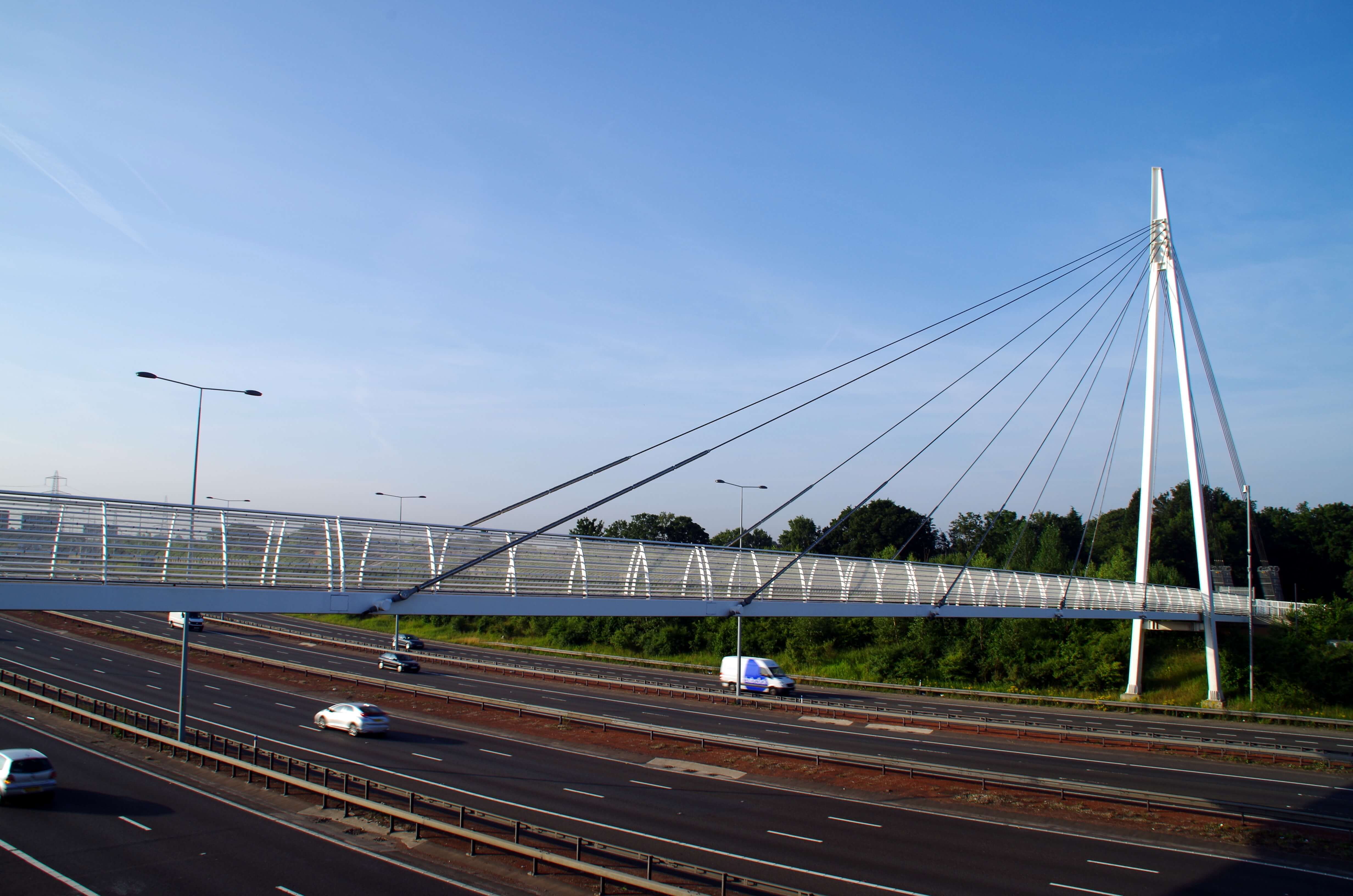 Image: M60