Ours is an industry plagued by historical misconceptions; long heralded as typically male dominated, steeped in the imagery of spades in the ground and hard, manual labour. But while a large proportion of our workforce is out on site achieving incredible feats of engineering and construction every day, the construction and infrastructure is progressively diverse and increasingly modern.
This isn't just in the people that choose to work with us, but in the wide range of technical skills and digital capability that we need to drive forward the plethora of mega projects that we are set to deliver.
And as our sector evolves, it is imperative that our culture changes too. At Balfour Beatty, we recognise the impact that words and behaviours can have on others – both positive and negative.
That is why when we launched our cultural framework, 'Value Everyone' was introduced as one of the five behaviours to which we hold ourselves accountable. We want to make sure that everyone feels completely comfortable at work.
We've come a long way from some of the outdated attitudes many of us once knew, not just in our industry but in wider society, and so much the better. But in this fast-paced world we all need a bit of help to understand where the new lines are.
No one wants to work in a sterile environment. We want to encourage our people to communicate, collaborate and enjoy being in the workplace. However, everyone has different tolerances and opinions on what is or isn't acceptable and sometimes, actions – either by accident or deliberately – can make others feel awkward, excluded, or overlooked.
In response, we're taking action to help develop a shared understanding of where the boundaries are, and how to challenge unacceptable behaviour when we see it – with the launch of Right to Respect – a new approach to driving positive behaviours across our business and the wider construction and infrastructure industry.
Successfully piloted with 1,000 of our employees last year, Right to Respect is the first step in a long journey ahead. We know that we have a way to go but we are confident that it will help us, and our supply chain partners, truly 'Value Everyone' through a combination of awareness sessions, toolbox talks and visible communications.
It will allow us to recognise how the consequences of our words and actions can affect others and also empower us to deal with situations when the arise, effectively and confidently.
It is our equivalent to Zero Harm for inclusive behaviour and will be launched in phases across our UK operations this year. It reflects who we are now and who we want to be.
We believe that over time and with the support of every colleague across Balfour Beatty, Right to Respect will have the ability to change the perceptions that have loomed over our industry for far too long and bring fresh, new ways of thinking. It will encourage a more collaborative working environment built on respect – and will enable our industry to continue to evolve for the future.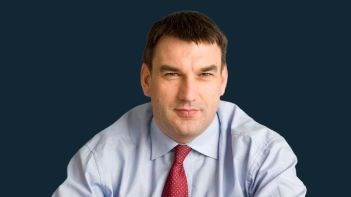 Paul Raby, Balfour Beatty Group HR Director