When I meet people outside of the construction and infrastructure industry, who often have only a very basic understanding of what we do, and sometimes an outdated one at that, I often stop to think "how do I explain what Balfour Beatty does, beyond the nuts and bolts?"
My own pitch centres around how we build new and better futures; a positive force for good in the communities in which we operate. We help Governments respond to some of the big challenges facing the world today, from kickstarting sustainable economic growth in the wake of COVID-19, to transforming communities and responding to climate change.
At Balfour Beatty, we all make a difference every day.
But making a difference goes beyond what we do in our day-to-day activities of amazing engineering and construction feats. In our last employee engagement survey, my colleagues told me how important it is that they can give something back.  So, we've responded with a new charitable and volunteering approach.
It will help each of us at Balfour Beatty to achieve the bold targets and ambitions we've set out in our Group Sustainability Strategy. That's why today, I'm delighted to announce our three UK Corporate Partners: The Prince's Trust, Groundwork and Project RECCE:
The Prince's Trust: Our relationship with The Princes Trust now spans a tremendous 15-year partnership and together at Balfour Beatty we've raised around £1.5 million through activities such as the annual London to Brighton cycle ride. Many of my colleagues have also generously given their time to offer young people a valuable first step into employment.
Groundwork and Project Recce: We're now bringing on board two new Corporate Partners; community action charity, Groundwork, which focusses on transforming lives in the UK's most disadvantaged communities; and Project RECCE,

 

which supports veterans looking to embark on new careers in construction. We've chosen these organisations because their focus areas match our own, giving us the chance to improve as many lives as possible.
We're giving each of our three partners an upfront donation of £50,000. And, to support and energise my colleagues fundraising, we've also set aside up to £100,000 for the next twelve months to match fund whatever they raise for them. So, if someone were to raise £50 in a bake sale or cycle ride, they get £100.
Most importantly, we're reiterating across the business that each employee up to 16 hours paid volunteer leave a year.
I look forward to seeing the stories and photos from across the business as we give back to the communities we build and serve; not just through what we are paid to do or the social value that flows from it; but by using our own time, creativity, skills and resources to make a difference to the society we share together.  
At Balfour Beatty, we're committed to giving back to the communities we build and serve.
Hear from our UK Corporate Partners to learn what a partnership with Balfour Beatty means to them.
Emily Larkin, Head of Partnerships, The Prince's Trust, said:
"We are thrilled to be announcing another year of our partnership together with Balfour Beatty. Our partnership provides a valuable first step for young people into employment and insight into sustainable employment within the Built Environment sector."
Loz Moore, Co-founder of Project RECCE, said:
"We believe that finding sustainable employment beyond the military is a vital piece of the transition jigsaw. Today we have passed a major milestone with the acknowledgement that the construction industry is welcoming us with open arms".
Graham Duxbury, Groundwork's UK Chief Executive, said:
"We're delighted that Balfour Beatty, a leading international infrastructure company, will be supporting our work to build more sustainable communities.  Our partnership is about demonstrating that critical infrastructure is not just about roads and railways but also about the social and environmental fabric of our local areas – the places in which we can connect with each other and connect with nature.  The funds generated by Balfour Beatty's employees will be used to improve the environment and protect children's health by using green solutions to filter out air pollution from school playgrounds."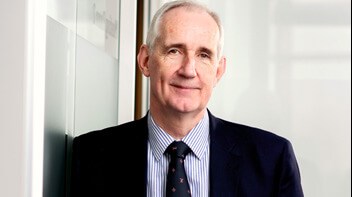 Leo Quinn, Group Chief Executive