Balfour Beatty Ground Engineering today announces the appointment of Jane Towse-Laval as Director of Balfour Beatty Ground Engineering, responsible for providing strategic leadership to the company's portfolio of geotechnical projects across the UK.  
Having joined Balfour Beatty as a Graduate Engineer in 1988, Jane has spent over 30 years with the company playing a key role in the successful delivery of diaphragm walls, plunge columns and piling works across a number of prestigious projects including: Heathrow's Terminal 2B; one of the largest regeneration projects in Europe – the One Nine Elms development; and Marble Arch Place.
Most recently, Jane held the position of Director of VolkerGround Engineering since 2018, leading its transformation from an internal support capability to a successful business in its own right.  
Returning to Balfour Beatty following her transformation of VolkerGround Engineering in the last year, Jane is testament to Balfour Beatty's commitment to attracting, training and retaining market leading experts to offer customers the best capabilities whilst providing the quality leadership required to drive forward world-class projects.
Steve Helliwell, Managing Director of Balfour Beatty's Living Places, Ground Engineering and Balvac businesses, said: "I am delighted that Jane has decided to return to Balfour Beatty to provide strategic direction to our Ground Engineering business.
"Her extensive experience in delivering complex Ground Engineering solutions combined with her in-depth knowledge of the industry, will further strengthen our client relationships and reaffirm our position as a leading player in the sector."
Jane Towse-Laval, Director of Balfour Beatty Ground Engineering, said: "It is an honour to return to Balfour Beatty. Utilising the knowledge and skills I have honed at the company over the last 30 years, I look forward to further developing the business and delivering quality Ground Engineering projects for our customers."
Balfour Beatty Ground Engineering is one of the UK's leading specialist geotechnical contractors. With comprehensive piling and ground improvement capabilities, equipment and experience, it provides innovative solutions to support the delivery of iconic buildings such as the UK's tallest building, The Shard; as well as the successful completion of the largest piling removal programme on record in the UK for the One Nine Elms development in Vauxhall, London.
ENDS 
Media enquiries to:
Vivienne Dunn
Balfour Beatty
+44 (0)207 963 2150
vivienne.dunn@balfourbeatty.com
www.balfourbeatty.com | follow us @balfourbeatty
All non-media related enquiries should be directed to +44 (0)20 7216 6800 or info@balfourbeatty.com
Notes to editors:
Balfour Beatty (balfourbeatty.com) is a leading international infrastructure group. With 26,000 employees, we provide innovative and efficient infrastructure that underpins our daily lives, supports communities and enables economic growth. We finance, develop, build and maintain complex infrastructure such as transportation, power and utility systems, social and commercial buildings.
Our main geographies are the UK, US and Hong Kong. Over the last 100 years we have created iconic buildings and infrastructure all over the world including the London Olympics' Aquatic Centre, Hong Kong's first Zero Carbon building, the National Museum of the Marine Corps in the US and the Channel Tunnel Rail Link.
Balfour Beatty Ground Engineering is one of the UK's leading specialist geotechnical contractors providing innovative piling and ground improvement solutions across all sectors. The company's comprehensive ground engineering capabilities, equipment and experience provide the solid foundations for buildings of any height, ranging from city skyscrapers to house foundation packages.
Live projects in the Balfour Beatty Ground Engineering portfolio include a £28 million contract to regenerate a region to the south of Battersea Power Station, and a £1.5 million ground engineering works contract at Segro Park, Enfield on behalf of Winvic.
Past projects in Balfour Beatty Ground Engineering's portfolio include the £22 million foundations for two towers reaching 42 and 58 storeys at One Nine Elms, a £28 million contract to regenerate a region to the south of Battersea Power Station, providing the stable foundations for the area's new homes and high street, and a £15.4 million contract to deliver the foundations at Marble Arch Place. Past projects also include the £12 million foundations for The Shard, the UK's tallest building, the £45 million foundations for Heathrow's new Terminal 2 building and the £5 million foundations for the National Sports Arena's Velodrome, Office Hub and Sports Arena in Glasgow, which hosted the 2014 Commonwealth Games.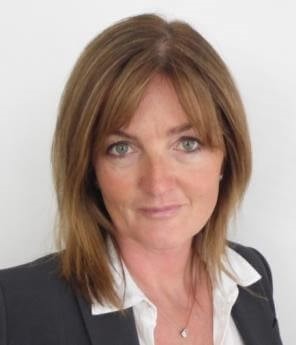 Image: Jane Towse-Laval, Director of Balfour Beatty Ground Engineering