Liam Browne, Balfour Beatty Project Manager, has featured in Chemistry World discussing Balfour Beatty's role in the two year operation to remove radioactive particles from the foreshore at Dalgety Bay in Fife, Scotland.
In the article, Liam highlights the scale of the operation, providing insight into the unique challenges posed by the project and how Balfour Beatty successfully restored safe and unrestricted access to Dalgety Bay for the local community for the first time in more than a decade.
Commenting on the successful completion of the complex project, Liam said: "Now cleaned, the headland has been covered in a layer of geotextile – like a tightly woven carpet – and rock armour to prevent further radioactive material being exposed by tidal erosion."
To read the article in full click here.
ENDS
Media enquiries to:
Talha Haroun
Balfour Beatty
+44 (0)203 810 2345
talha.haroun@balfourbeatty.com
www.balfourbeatty.com | follow us @balfourbeatty
All non-media related enquiries should be directed to +44 (0)20 7216 6800 or info@balfourbeatty.com
Notes to editors:
Balfour Beatty is a leading international infrastructure group with over 25,000 employees driving the delivery of powerful new solutions, shaping thinking, creating skylines and inspiring a new generation of talent to be the change-makers of tomorrow.
We finance, develop, build, maintain and operate the increasingly complex and critical infrastructure that supports national economies and deliver projects at the heart of local communities.
Over the last 114 years we have created iconic buildings and infrastructure all over the world. Currently, we are working to deliver Hinkley Point C, the first UK nuclear power station in a generation; constructing the world-class arts and cultural facility, the Lyric Theatre, in Hong Kong; and designing, building, financing, operating and maintaining the Automated People Mover superstructure at the fifth busiest airport in the world, Los Angeles International Airport.
Balfour Beatty has been operating in Scotland for over a century. Today, the company employs 2,000 people across Scotland and works with a supply chain that includes a substantial proportion of local businesses.
Balfour Beatty is committed to delivering on its principle of added social impact in Scotland, working closely with our customers to deliver real, tangible benefits for the communities in which we operate.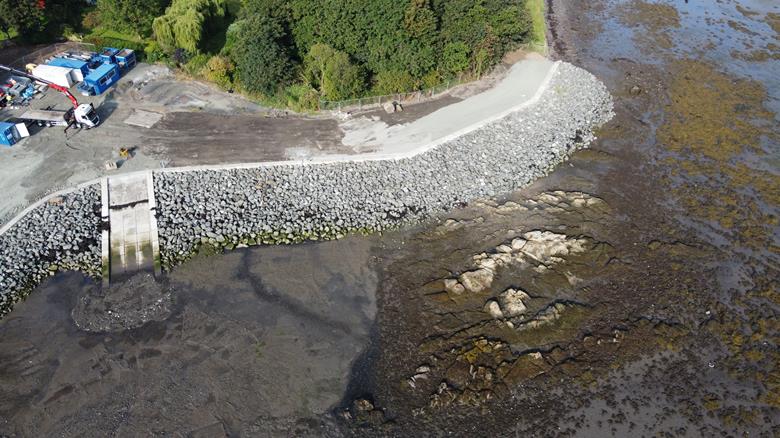 Dalgety Bay in Fife, Scotland