Balfour Beatty today announces the creation of a new leadership role - Chief Technology Officer - to support its growing focus on technology and innovation as a strategic imperative for the infrastructure and construction industry. The role will also support the Group's Site of the Future programme.
Chris Johnson is appointed with immediate effect to the position, reporting to Leo Quinn, Group Chief Executive. An existing member of Balfour Beatty's Executive Committee, Chris has to date held the role of Group Chief Information Officer and Procurement Director. He will retain overall Executive Committee accountability for IT and Procurement.  
Prior to joining Balfour Beatty, Chris was heavily involved in implementing change programmes via new technologies and processes within manufacturing businesses.
Under his leadership at Balfour Beatty since 2015, the Group has mapped out and executed steady improvement of operational and back office processes within the first two phases of its Build to Last Programme. This will now be accelerated through change and innovation in three cores areas: Project Delivery through Technology, Digital Project Information and Engineering Excellence.
Balfour Beatty Group Chief Executive, Leo Quinn, said, "Our industry is probably a generation behind manufacturing in deploying technology to drive efficiency and innovation – as well as historically resistant to learning and applying lessons from other sectors.
"As a market leader, Balfour Beatty must lead this change to drive continuous improvement across our business and ensure we are the best positioned to deliver for our clients, despite skills shortages in all aspects of construction and engineering. Combining this with our ongoing procurement cost management underpins our vision of profitable managed growth."
Commenting on his new role, Chris Johnson, Balfour Beatty Chief Technology Officer, added, "With enhanced BIM modelling, virtual reality, drones and laser scanning to name but a few, new technologies and data, when adopted, embedded and utilised effectively, have the power to transform the infrastructure and construction industry through lowering cost, improving quality and transparency and enhancing safety.
"Across Balfour Beatty, there are unrivalled opportunities for real step changes that will help drive improvements and innovation for the infrastructure and construction industry as a whole."
ENDS
Media enquiries to:
Antonia Walton
Balfour Beatty
+44 (0)207 963 2150
antonia.walton@balfourbeatty.com
www.balfourbeatty.com | follow us @balfourbeatty
All non-media related enquiries should be directed to +44 (0)20 7216 6800 or info@balfourbeatty.com
Notes to editors:
Balfour Beatty (balfourbeatty.com) is a leading international infrastructure group. With 26,000 employees, we provide innovative and efficient infrastructure that underpins our daily lives, supports communities and enables economic growth. We finance, develop, build and maintain complex infrastructure such as transportation, power and utility systems, social and commercial buildings.
Our main geographies are the UK, US and Hong Kong. Over the last 110 years we have created iconic buildings and infrastructure all over the world including the London Olympics' Aquatic Centre, Hong Kong's first Zero Carbon building, the National Museum of the Marine Corps in the US and the Channel Tunnel Rail Link.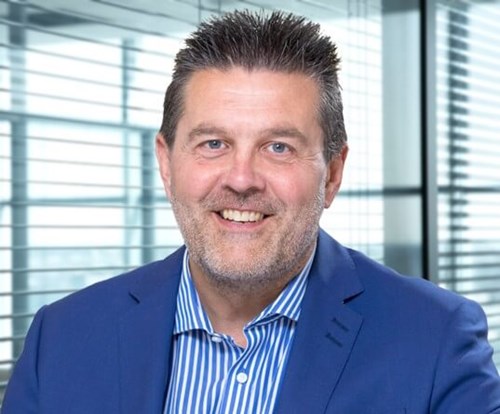 Image: Chris Johnson, Balfour Beatty Chief Technology Officer