The successful diversion of one of the major high pressure gas mains from Bacton Terminal, ahead of construction of Norwich Northern Distributor Road (NDR), has been hailed as a prime example of co-operative working and careful planning.
The pipeline, which runs at a pressure of 70 bar (70 times atmospheric pressure) and transports gas from the North Sea to the rest of the country, crosses the line of the NDR towards its western end, between Fir Covert Road and the A1067 Fakenham Road. The pipeline was designed for operation in open countryside and needed to be upgraded to a thicker gauge before the road could go over the top.

ENDS

Media enquiries to:
Rebecca Jones
Balfour Beatty
t: +44 (0) 207 963 2150
e: Rebecca.Jones2@BalfourBeatty.com

For all non-media related enquiries please contact +44 (0)20 7216 6800 or info@balfourbeatty.com
Notes to editors:
Balfour Beatty (www.balfourbeatty.com) is a leading international infrastructure group. With 34,000 employees, we provide innovative and efficient infrastructure that underpins our daily lives, supports communities and enables economic growth. We finance, develop, build and maintain complex infrastructure such as transportation, power and utility systems, social and commercial buildings.
Our main geographies are the UK, US, Middle East and South East Asia. Over the last 100 years we have created iconic buildings and infrastructure all over the world including the London Olympics' Aquatic Centre, Hong Kong's first Zero Carbon building, the world's biggest shopping mall in Dubai, the National Museum of the Marine Corps in the US and the Channel Tunnel Rail Link.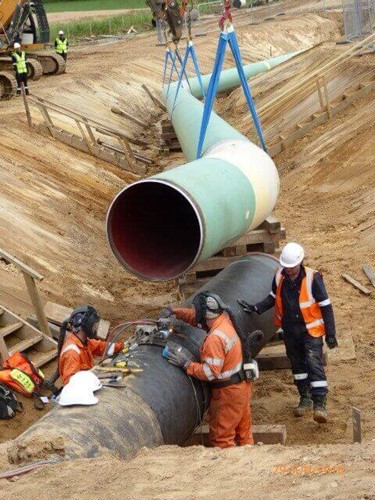 Photo: Installation of gas diversion